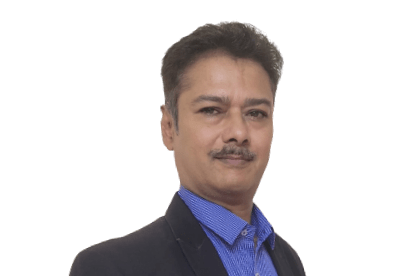 Vinod has 28 years of experience in IT and engineering R&D leadership roles. He served as the Delivery Transformation Head for the engineering R&D unit of a $600-million company for 3 years, responsible for delivery assurance, delivery excellence, and delivery-led growth. Previously, he was the Vertical Delivery Head for the Industrial and Process Manufacturing business unit of a $400-million company, responsible for customer engagement, driving operational efficiency, enabling a high-performance culture, and securing financial outcomes in the IT services business.
Vinod's engagements span across development projects, transition and transformation programs, and managed services in application and infrastructure services, using various quality processes such as Agile, traditional SDLC, ITIL, Six Sigma, and Lean methodologies. He is a strong advocate of AI and digital services and has experience in integrating technology and commercial models to position differentiated and scalable "as a service" models. He has an understanding of connecting business KPIs to IT SLAs.
Vinod has a proven track record in program management, contract management, cost management, customer relationship, crowd sourcing, delivery-led growth, and building high-performing teams. He also has expertise in system engineering, including electrical, drives, and automation, and has experience in preparing SLD, low-voltage and high-voltage distribution design, drive specification and sizing, instrumentation selection, PLC sequencing and interlocking, and MMI.