The P.A.T.H to Shape the Future of Healthcare
Impelsys offers a multi-dimensional approach with Healthcare IT Solutions, niche Patient-Centric Offerings, and an AI-Powered Healthcare Knowledge Platform to digitally transform your healthcare business.
Our offerings range from Cloud, Data, and Testing to IoT-based Connected Health Offerings and other cutting-edge technologies that can propel your healthcare business into the future. We also put patients and caregivers at the center of everything we do through our personalized training programs for patient education, process, and device training.
Our AI-powered knowledge platform iPC Scholar 3.0 modernizes your content delivery apparatus and maximizes reach for your knowledge.
We Provide the Technology | You Save Lives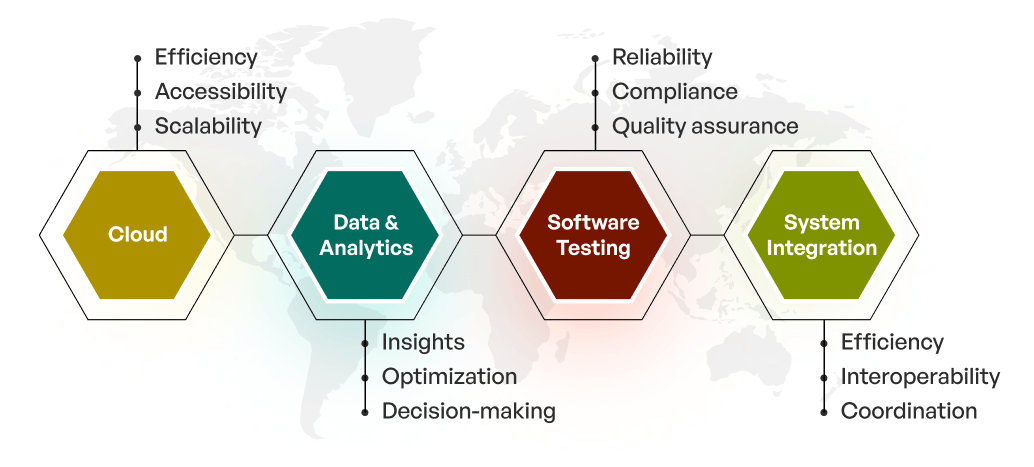 Next-Gen IT That Empowers Growth
Cloud – HIPAA-compliant Cloud Ops for increased security and reliability, while still retaining the cost, scale, and infrastructure benefits of cloud
Data & Analytics – Make informed decisions and safeguard patient data with HIPAA & HITRUST compliant data modernization
Software Testing for 360-degree assurance
System Integration for seamless digital transformation
Patient-Centric Solutions for Improved Quality of Care
A point-of-care Diagnosis Support Tool for accurate decisions and reduced patient complications
Patient Education for continuous upgradation of critical healthcare learning programs
CME to refine skills to improve overall patient care
Device & Product Training Solutions for end-to-end, on-the-go, automated training, assessments, and certifications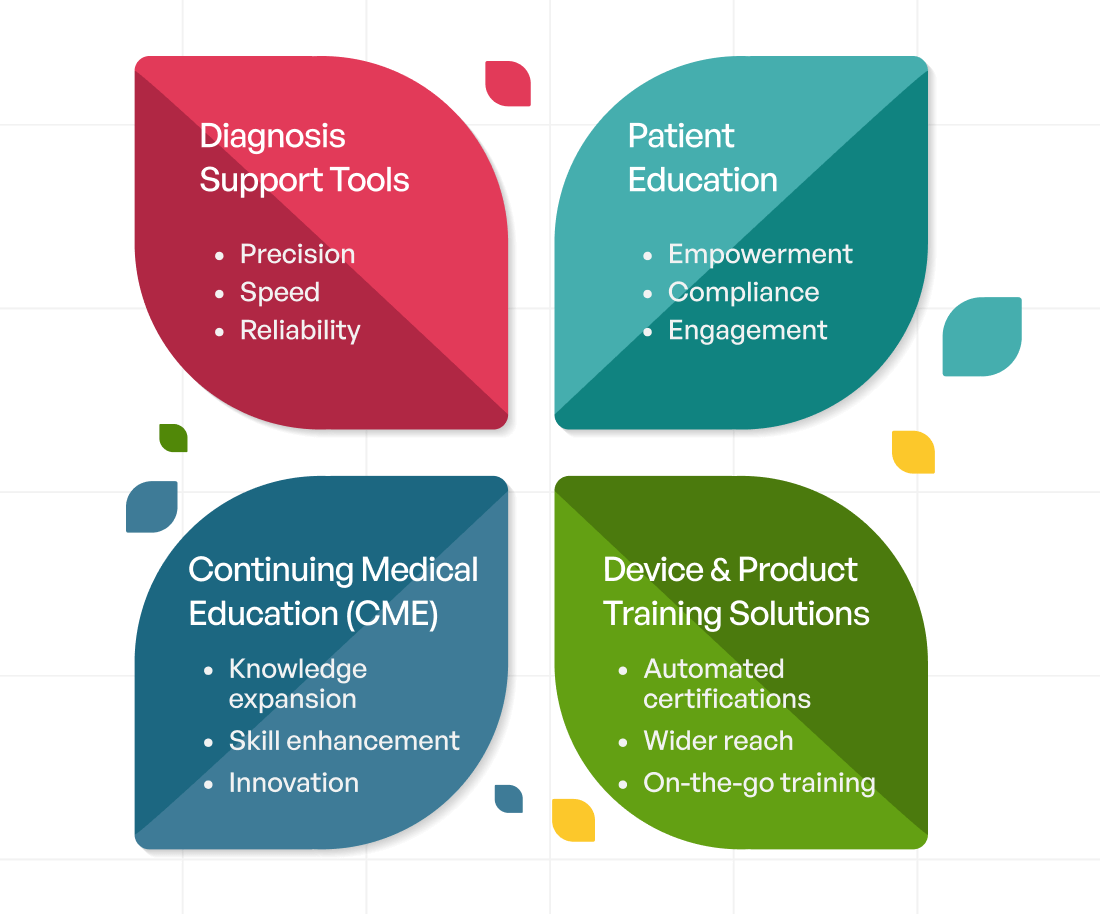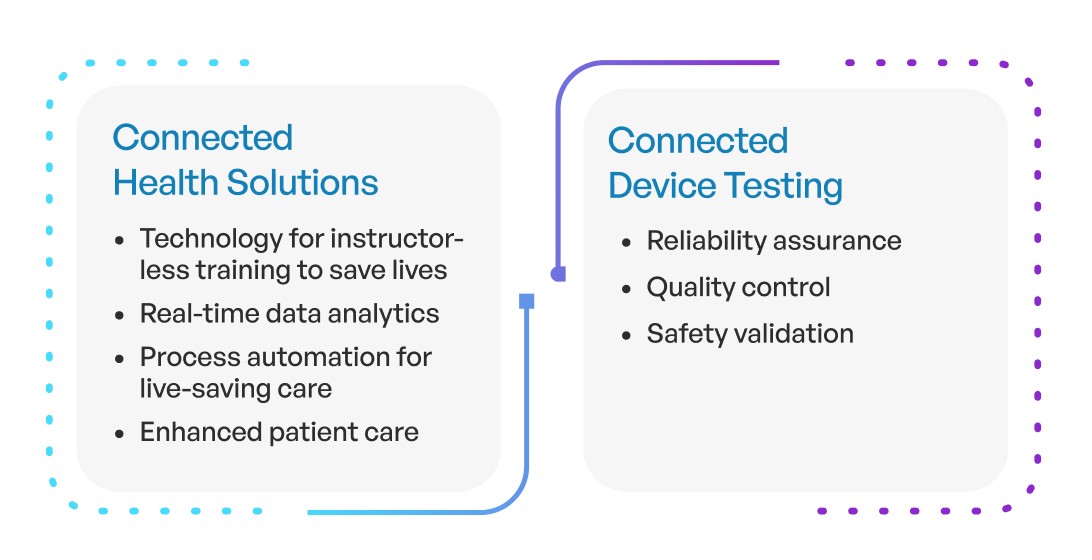 Saving Lives through Connected Health
Connected Health Solutions to help with saving lives and standardizing life-saving technique
Connected Device Testing for the assured performance of devices across remote patient healthcare, critical care in hospitals, and hospital management
AI-Powered Healthcare Knowledge Platform
iPC Scholar digitally augments and transforms the healthcare knowledge, content, and training apparatus. The platform includes an enterprise-grade content management system with AI-/ML-driven modules to deliver training efficiently.
Unified knowledge platform to meet the learning needs of healthcare professionals; a modular, scalable platform with support for interactive multimedia and engaging material for user retention and improved patient outcomes
Seamless integration with your existing applications through APIs to help you make it a part of your healthcare training ecosystem
Device-agnostic solution with white-labeled consumer applications and mobile apps, powerful administration features, and built-in analytics for healthcare professionals on the move
Compliance with HIPAA for data privacy and military-grade security to protect your IP and sensitive healthcare/patient information
Integrated eLibrary module to make your eBooks and supplementary material available for your users
Subscription modules to enhance reach for your healthcare knowledge, experiment with different revenue models, and access controls to help you tailor your offering to the needs of your audience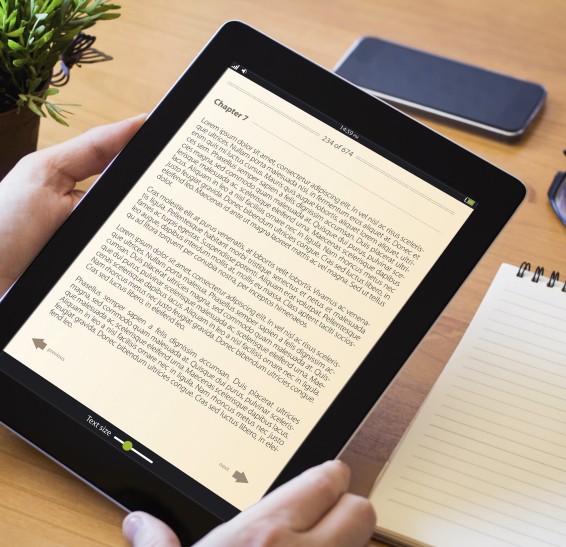 Our Success Stories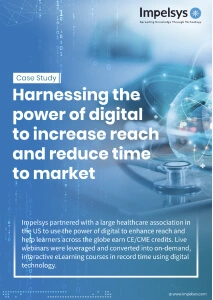 Harnessing the power of digital to enhance reach
Impelsys partnered with a large healthcare association in the US to use the power of digital to increase global outreach and enable their learners to earn CE/CME credits. Live webinars were leveraged and converted into on-demand, interactive eLearning courses in record time using digital technology.
Comprehensive learning management system for healthcare professionals
Impelsys developed a comprehensive end-to-end platform for a leading education provider to host and manage their digital learning content across multiple platforms.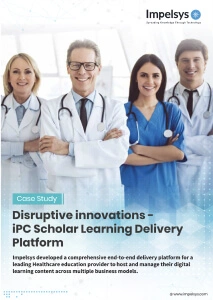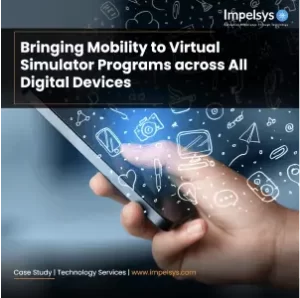 Bringing mobility to virtual simulator programs across all digital devices
A globally-recognized emergency healthcare education provider gets an enhanced Simulator Platform for medical professionals to access on the go using any modern device.
Get a free consultation today !
Impelsys is trusted by 270+ companies, big and small
We have worked closely and successfully with corporates, international non-governmental agencies, and not-for-profits. We pride ourselves on meeting and exceeding our clients' high expectations. Here, you can find a few of the many clients.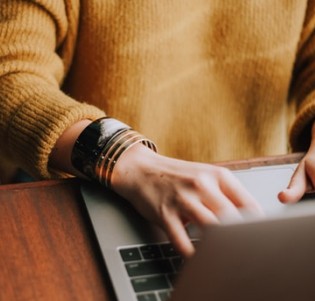 Impelsys' healthcare solutions
ensure knowledge-based
empowerment for healthcare
professionals.