Solutions for EdTech and Academia
As technology continues to advance at an unprecedented pace, EdTech companies need to deliver engaging and immersive experiences that are personalized to the unique needs of individuals while also meeting the demands of academic institutions and regulatory bodies.
With over two decades of experience, Impelsys provides innovative solutions that enhance user experience and transform learning.
Our solutions also help EdTech companies to optimize their digital infrastructure, ensuring faster and more efficient end-user delivery while maintaining data security and compliance.
Next-Gen Technology Services
for Ongoing Innovation
We offer comprehensive technology services to global EdTech companies that overcome crucial challenges, such as universal accessibility, learner retention, personalized learning, and operational costs.

Consulting and Advisory Services
Identify opportunities to bring operational efficiencies through digital transformation

Product Engineering
Universal accessibility of content with custom-built secure products

Application Integration
Enhance learning engagement and outcomes with gamification, VR/AR, blended classrooms, and certifications

Cloud Journey
Reduce operational costs with strategic cloud planning. Our experts can help you choose the proper cloud infrastructure for your needs, optimize your cloud resources, and ensure your applications run efficiently

AI/ML
Personalized learning to deliver learning experiences that cater to the unique needs of each learner
Software Testing
Assured application performance, functionalities, and end-user experience with end-to-end testing

eCommerce
Flexible subscription models to cover institutional requirements for global expansion
Impelsys can help edtech knowledge providers with the following
Out-of-the-Box Learning Management Solutions
An intelligent SaaS-based platform to deliver K–12, higher education, and corporate learning content across platforms, systems, and devices.
Learner retention at scale with enhanced searchability function
Personalized learning adapted to the learner's journey
Pre-assessment and role-based learning to increase engagement
Learner absorption through engaging content formats, including
microlearning, gamified learning, scenario-based learning, just-in-time help
videos, and product 3D renderings
Multiple payment gateways for retail and institutional subscriptions
Support CE/CME credits and certifications
Digital Content Services
Access to high-quality, relevant content prepared by subject-matter experts.
Convert existing content into engaging, intuitive courseware to increase customer stickiness
Convert massive offline content to a digital format that can be accessed across platforms
Create courseware from existing content to engage learners
Fast conversion, quick upload, and easy distribution aligned to professionals' requirements
Our Success Stories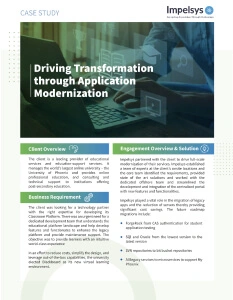 Driving transformation through application modernization
A global provider of professional information, technology solutions, and services to a diverse clientele across segments ensures secure, easy, and simplified access to its vast knowledge base after migrating to Impelsys's digital, agile, user-friendly, efficient, cloud-secure CMS solution.
Impelsys is trusted by 270+ companies, big and small
We have worked closely and successfully with corporates, international non-governmental agencies, and not-for-profits. We pride ourselves on meeting and exceeding our clients' high expectations. Here, you can find a few of the many clients.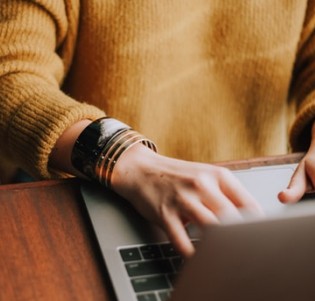 Impelsys' EdTech and Academia solutions
make digital and knowledge transformation
journeys seamless and rewarding.