Impelsys takes your AI Learning Platform to the next level using the power of AI/ML. We bring you three state-of-the-art solutions all based on the cloud that helps you to summarize, extract, and derive quizzes from your content. Create your mark in eLearning and differentiate your offerings by using these tools which also save you time and money in the process. AI Cloud is your gateway to make your content more understandable, manageable, and interesting, all powered by AI/ML.
Sum it up™
AI-powered platform to automatically summarize your learning content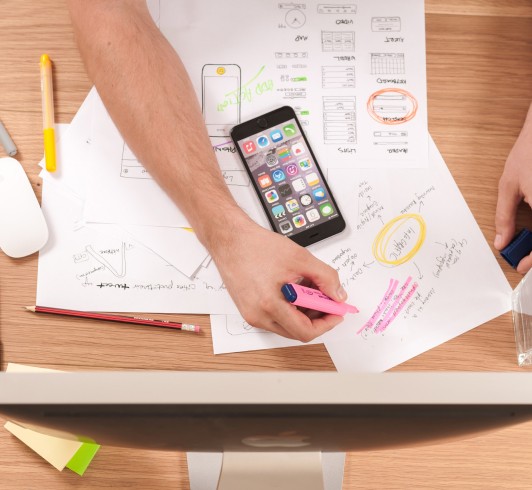 Course chapter summarization
The personalized learning path and simplified content discoverability. The modular architecture is future-proofed for continuous innovations.
Abstractive and extractive summaries
Sum it up provides both summarization techniques using the power of AI.
Flashcard creations
Automatically generated quickly referable flashcards from your content such as presentations.
Academic summaries
Promote your academic papers with handy summaries written out, instead of needing to hire human efforts.
How is it useful for you?
Sum it up is used by learners to reduce the cognitive load of courseware. Content summaries are also used to generate shareable and referable extracts of bulky eLearning modules. This tool is useful in situations where summaries are given out to evoke interest and as handouts during and after training sessions. Sum it up has also found a niche in academic circles where summarization of academic content comes in handy to store, index, and categorize lengthy papers.
Metadata generator
AI- and NLP-powered solution to generate meta tags from a document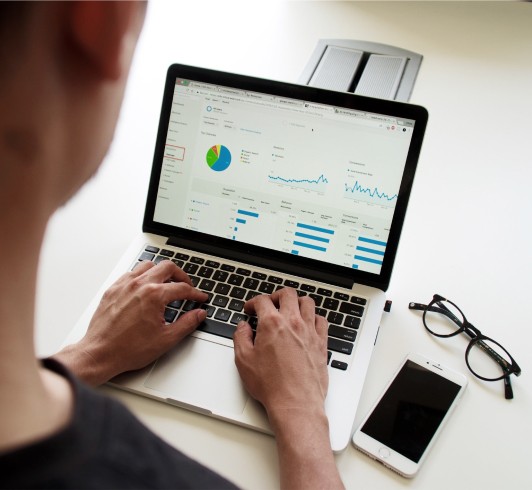 SEO tag extractor
Sharpen your SEO efforts by auto extracting tags from your content.
Enhance content discoverability
Feed ready tags to your CMS/DMS to enable your content to be found easily.
Sentiment analysis
Arrive at the overall sentiment of a piece of text with NLP's tag extraction powers.
Document classification
Manage your documents and collaterals better by getting ready tags to bundle up.
How is it useful for you?
Tags are more than topics – they help capture the key ideas and key themes from a piece of content with ease. In the era of hashtagging and its reliance on categorization, "Metadata Tagger" comes with AI/ML and NLP-powered capabilities to extract relevant tags from your document. This helps systems index and find the document faster, makes the life of SEO experts easier, and helps in driving classification efforts of any kind.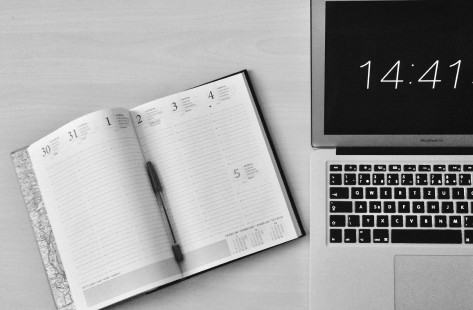 Manage your content through automatically extracted meta tags! Contact our Solution Expert at marketing@impelsys.com today!
IQ Generator
Auto-generate quizzes for your content using
AI/ML & NLP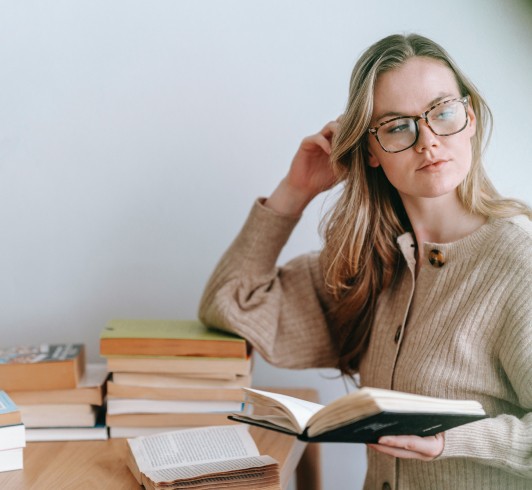 Quiz generator
Offload your worry of creating quizzes to our automatic platform.
Self-assessment
Strengthen learning by using dynamically generated self-assessment from IQ.
Textbook enrichment
Enrich your books with questions and quizzes without needing to type them out.
Facilitate adaptive learning
Enable new learning paths through your content using auto-generated questions.
How is it useful for you?
The task of generating relevant, worthy, and interesting questions from a piece of content is equal parts important and mundane. IQ Generator which comes equipped with AI/ML & NLP backed algorithms solves this problem by giving you a ready-to-deploy set of quizzes and questions for your content. Learners can take self-paced self-assessment quizzes while creators can use them to enhance their learning content. This ability can also be plugged into an LMS, helping it generate questions on the fly, to enable adaptive learning paths.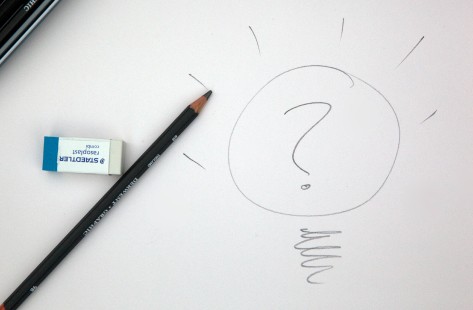 Elevate the engagement of your eLearning with the power of IQ! Get in touch with us today at marketing@impelsys.com!
Whitepaper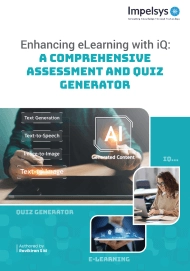 Enhancing eLearning with iQ: A Comprehensive Assessment And Quiz Generator
Blog & Insights
More from Impelsys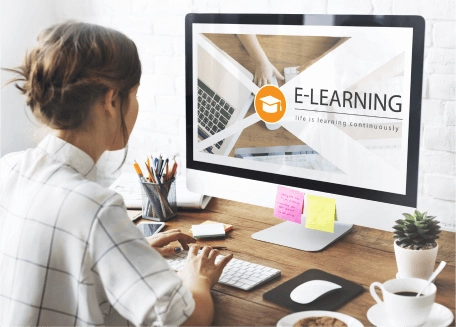 Category
Enhancing eLearning with iQ: A Comprehensive Assessment And Quiz Generator
Impelsys is trusted by 270+ companies, big and small
We have worked closely and successfully with corporates, international non-governmental agencies, and not-for-profits. We pride ourselves on meeting and exceeding our clients' high expectations. Here, you can find a few of the many clients.


See how Scholar 3.0 can help you
reach your eLearning goals.