About Intelligent Question Generator™
It is important to validate and measure learning with the right set of context-specific questions.
iQ™ is an AI and NLP enabled tool. It can drastically reduce the instructor's time by generating a context-specific and diverse range of questions and their corresponding answers effortlessly, based on the lessons in your learning program. It harnesses cutting-edge AI architecture, state-of-the-art deep learning models, which can be further customized to meet your unique requirements.
Using iQ is as easy as this—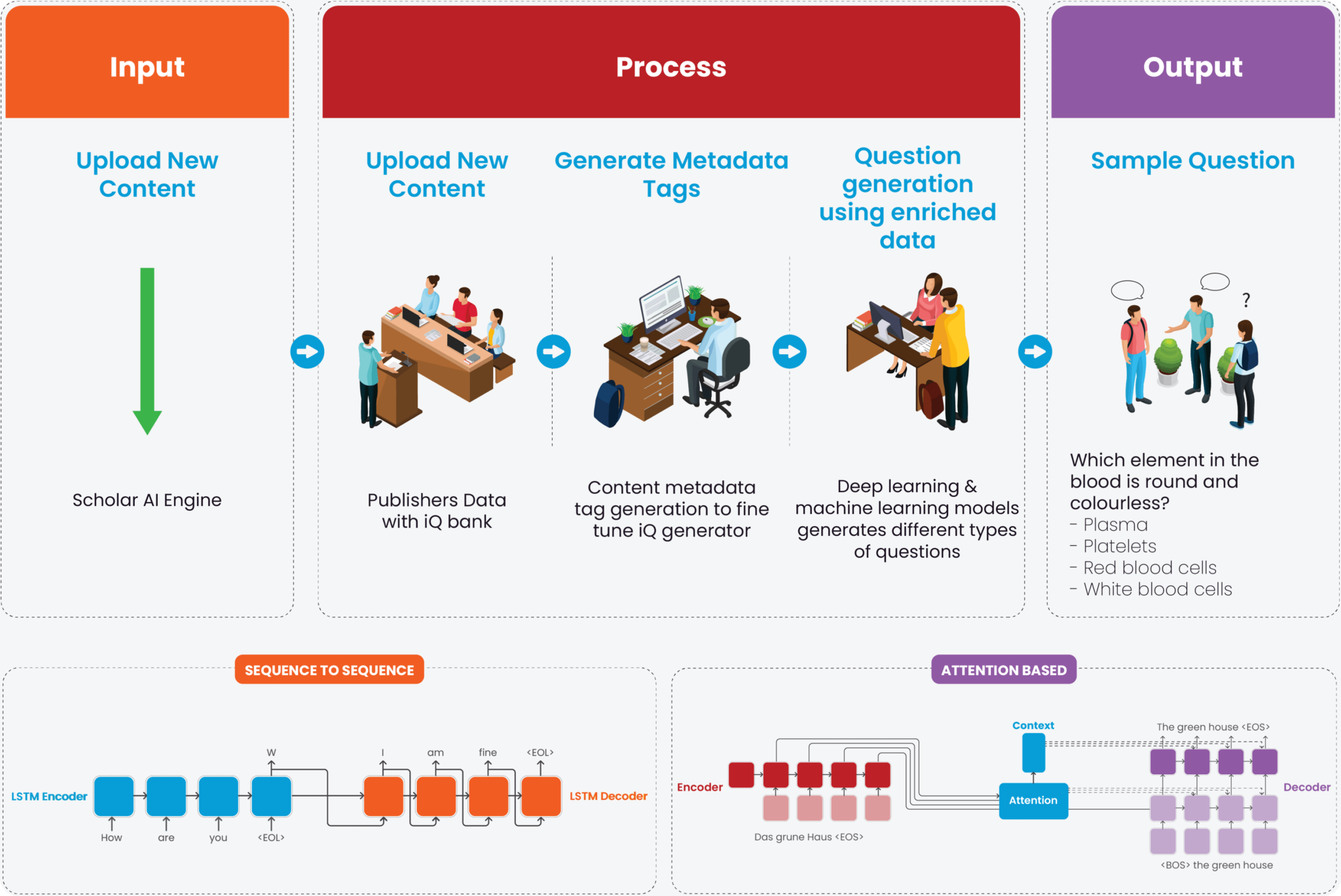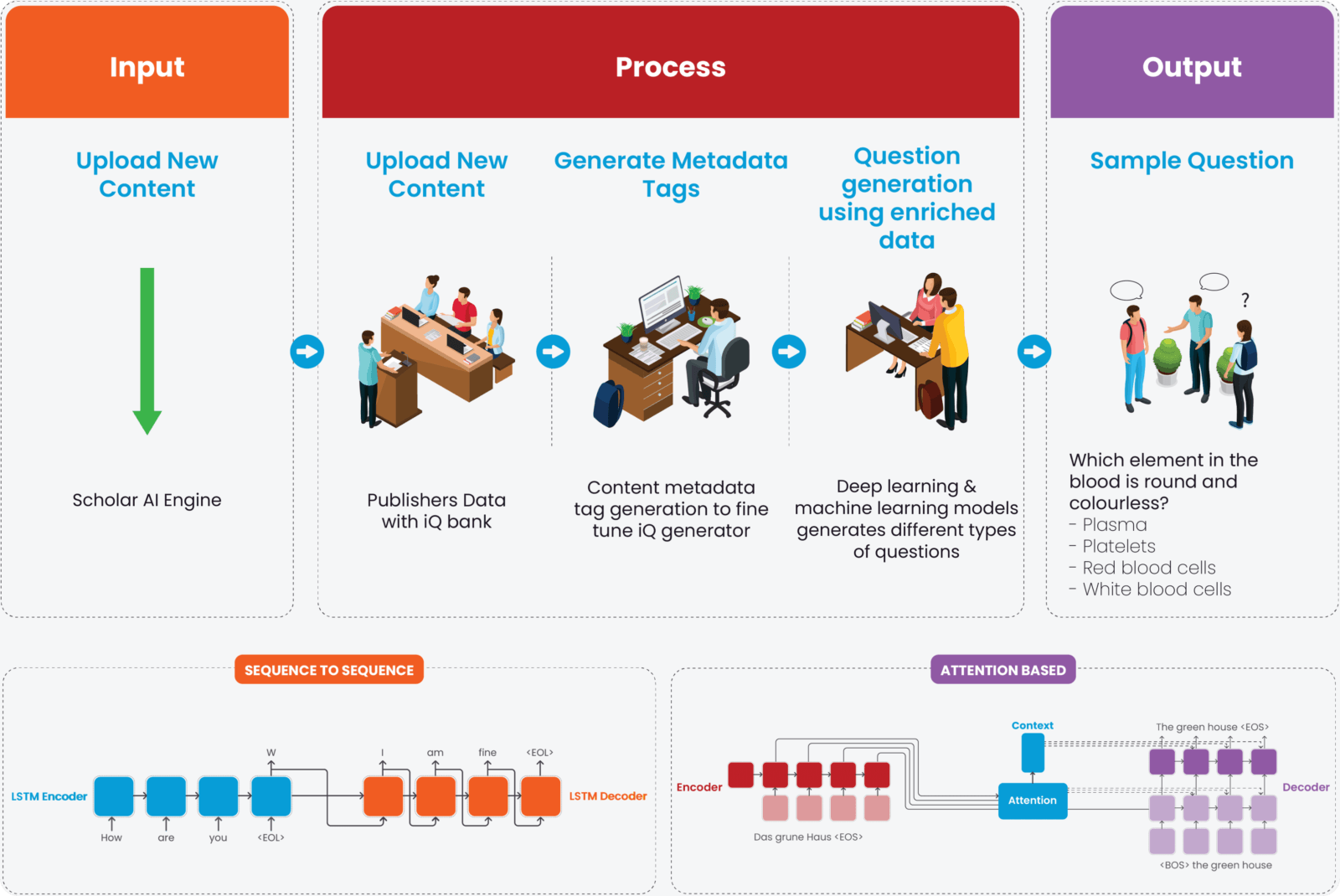 Quiz generator
Offload your worry of creating quizzes to our automatic platform.
Textbook enrichment
Enrich your books with questions and quizzes without needing to type them out.
Self-assessment
Strengthen learning by using dynamically generated self-assessment from IQ.
Facilitate adaptive learning
Enable new learning paths through your content using auto-generated questions.
How is it useful for you?
The task of generating relevant, worthy and interesting questions from a piece of content is equal parts important and mundane. IQ Generator which comes equipped with AI/ML & NLP backed algorithms solves this problem by giving you a ready-to-deploy set of quizzes and questions for your content. Learners can take self-paced self-assessment quizzes while creators can use them to enhance their learning content. This ability can also be plugged into an LMS, helping it generate questions on the fly, to enable adaptive learning paths.
Elevate the engagement of your eLearning with the power of IQ! Get in touch with us today at
info@impelsys.com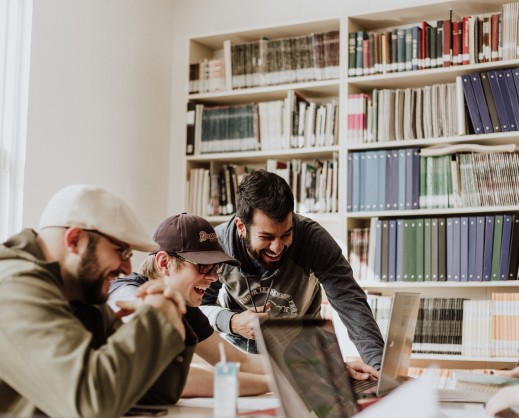 Whitepaper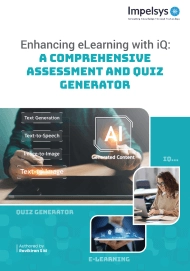 Enhancing eLearning with iQ: A Comprehensive Assessment And Quiz Generator
Blog & Insights
More from Impelsys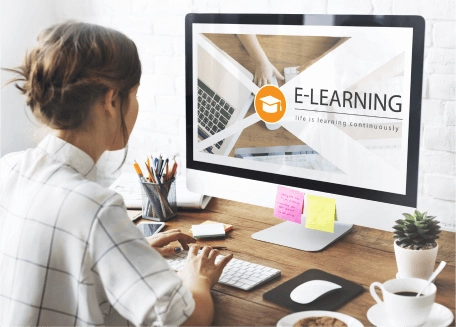 Category
Enhancing eLearning with iQ: A Comprehensive Assessment And Quiz Generator
Other AI tools
AI Cloud is your gateway to make your content more understandable, manageable and interesting, all powered by AI/ML.