Scholar Reader
Our Scholar Reader platform can be used by learners either as part of Scholar 3.0
or as a standalone tool for all digital & learning content consumption
Feature-rich content
Reader solution
The reader is a service/ tool that allows the publishers and eLearning services providers to integrate with their existing eBook or eLearning delivery solutions, so that their customers (Learners) can consume eLearning content (eBooks, audiobooks, videos, etc.) in multiple formats seamlessly within your original site itself.
Compatible with other eLearning solutions, the Reader can integrate into any existing system to further increase user experience through the build-in tools for learners. The Reader allows for accessing data from any hosting server including third-party ones and, more importantly, the tool does not store any data – which means complete security for your users.
A ready to deploy, safe and secure eReader for
your eLearning and ePublishing platforms
Deliver content sources from multiple hosting servers
Using the RaaS version, access content hosted on your own or third-party servers
Third-party eLearning platform support
Use the Reader with any other eLearning solutions without additional subscriptions
Seamless user experience
Provides best-in-class user experience for your learners
Guaranteed security
Your content is safely delivered with the best encryption standards and DRM practices
Facilitates all forms of Pedagogy, Andragogy, and Heutagogy
Supports learning experience for all types of learners – administered minors and adults or self-managed learners.
Multi-language translation support
Translations are available in more than 50 languages
Built-in study tools for learners
Features such as highlight, underline, notes, summarize, learning assessments, etc
A single eReader for all content types and content formats
Plays eBooks (PDF, EPUB, EPUB3), videos, audiobooks, multimedia, courses, etc
Save on development cost
A ready to deploy and scalable solution at a fraction of the cost of developing your own from scratch
Looking to create a perfect
solution for your business needs?
We have the experience, extensive technical stack, and polished processes to
help you cover your goals and objectives.
How your end users can benefit
further from Scholar Reader?
Seamless experience with an existing learning portal
No need to re-login
No separate investment in a separate reader
Unified experience for all content formats
At one portal (search, buy, and consume)
Easy discoverability of content
Search the learning content (eBooks, Courses, etc.) by name or keywords within the content itself
Virtual replica of the real-life learning experience
Built-in personalization tools , assistive tools, and a virtual reading-room. Centralized view of all your personalizations (notes, highlights etc.)
Device-independent
Can access eLearning from anywhere, not restricted by the number of downloads even if you change devices
Continuity of learning
Continuity of learning between pauses and across devices
Why Scholar Reader?
Save months of engineering efforts with ready-to-embed reader APIs for any platform
Seamless compatibility with many other eLearning platforms
White-labeled reader for easy adoption to other platforms
Built-in study tools including Highlights, Underline, Notes, Summarize, and Assessment
Online & offline content reading support
A secure platform with built-in encryption for your contents and with military-grade DRM.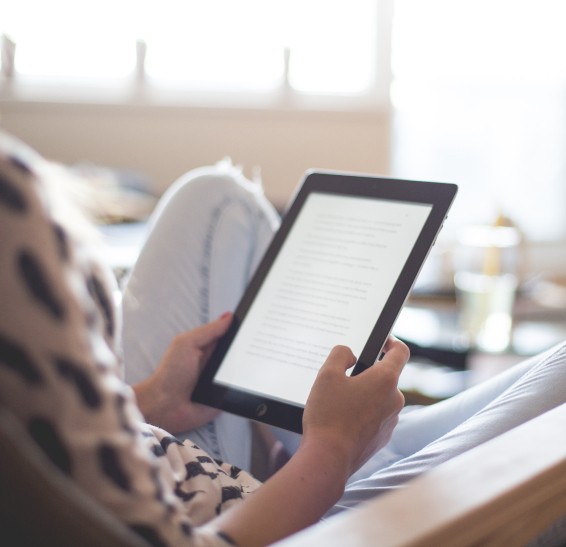 What our clients have to say
It's great to get a pat on your back for a job well done. See what our clients
have to say about us.
"They are reliable, trustworthy, and they have provided us great advice along the way"
The partnership with Impelsys has been great. They are reliable, trustworthy and they have provided us great advice along the way on what our strategy should be and how we should expand here, things that we can leverage given this geography.
Sundeep Bhan,
Chief Executive Officer, Prognos
"We are thankful to the team at Impelsys for their vision and technical expertise"
With the launch of our RCNi learning apps for Android and iOS, our learning modules are available both online and offline across a range of devices. We are thankful to the team at Impelsys for their vision and technical expertise.
Rachel Armitage,
Managing Director, Royal College of Nursing Institute (RCNi)
"Impelsys has been one of the few technology companies that have always delivered things on time"
Impelsys has been one of the few technology companies that have always delivered things on time & budget with high quality; significantly reducing rework, or additional sprints that met our initial scope and expectations. That has led to us investing in additional solutions and bringing them into a partnership rather than just a vendor.
John Meiners,
Chief of Mission Aligned Services, American Heart Association
Other Assorted EdTech Products
AI-powered solutions for scholarly/scientific/medical/technology publishers, professional associations & societies, and enterprises.