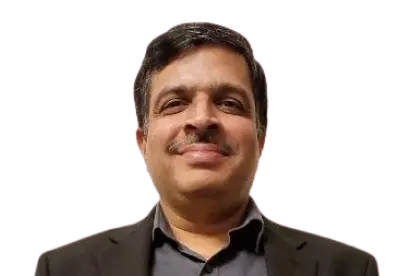 Venkatesha Prasad (Prasad) has a Bachelor of Engineering degree in Computer Science from Bangalore University. He has 25+ of experience in the IT industry, which includes delivery assurance, enterprise risk management, program management, governance of various programs & initiatives and engineering delivery roles. His delivery roles include embedded and product engineering roles in various domains such as telecom, semiconductors, and VLSI.
Prasad was previously the Delivery Assurance Head of the Engineering wing of a major technology company. He played an instrumental part in winning very large deals (>$50 million). He was also the Risk Head for a large SBU's enterprise risk management (ERM) function. He is a DSCI-certified Privacy Lead Assessor (DCPLA) and a DNV-certified ISO 27001:2013 Lead Implementer.
Prasad was Head of Operations for a social sector organization for a year and worked for programs related to people with disabilities (PwDs). He has pursued specific interests in education, sustainability, counselling, and quality through his career and finds opportunities to contribute back to society.