In today's changing landscape, businesses all over the globe create, manage and utilize a lot of digital content. Organizations use images, sell sheets, videos, presentations, corporate documents, branded graphics, and more to power their online and offline efforts. Hence, digital asset management can help businesses to manage all their content, increase their speed to market, and reduce time across the entire content lifecycle process.
What Is Digital Asset Management (DAM)?
Digital Asset Management (DAM) is a business process that provides a centralized repository to create, manage, share, track and find digital assets. It offers a quick to deploy and easy-to-use, centralized digital library to store digital assets, which acts as a single source of truth.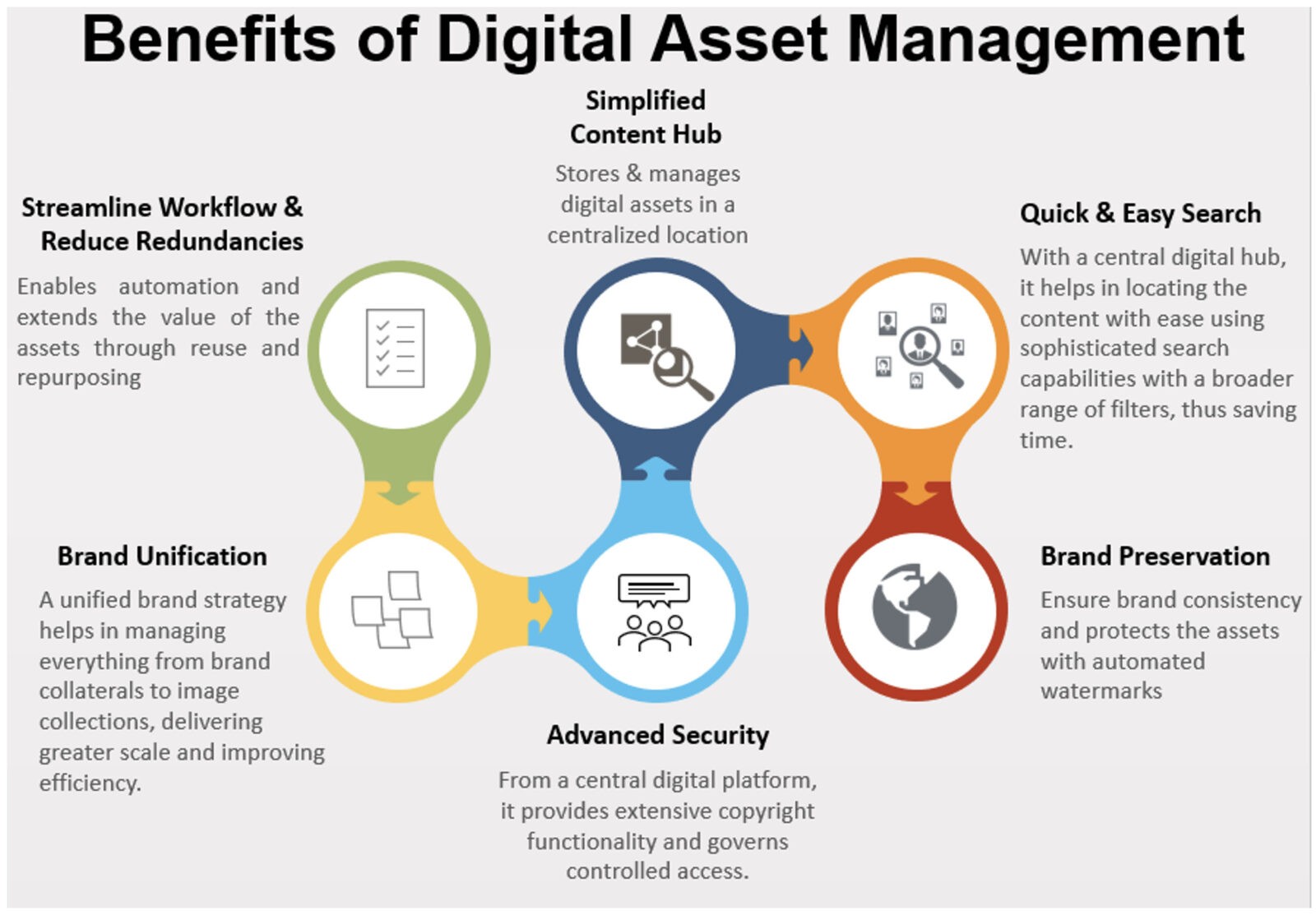 Adobe Experience Manager (AEM) Assets –
Assets is a digital asset management tool that can be leveraged by organizations to increase efficiency and ensure brand consistency through reinforcing brand guidelines within the businesses using the central online hub for their digital assets. It provides enterprise-wide sharing and distribution of an organization's key digital assets – – such as images, graphics, audio, video, and documents through a Web interface (or a CIFS or WebDAV folder).
AEM offers the following capabilities –
Add and share the images, documents, audio, and videos in a different file format.
Manage assets by grouping them into tags and collections.
Add annotations
Search Assets by file names, full-text search, date, tags, and documents type.
Assign/add/edit metadata information for assets and categorize files. It helps in providing useful information about the content and is automatically versioned together with the corresponding asset. Asset metadata can be imported or exported.
Provides rich media asset management – performs image-editing functions such as scaling and adding image filters. It allows the users to import & export multiple digital assets simultaneously using a WebDAV or CIFS folder.
Make use of workflows and notifications to better manage and streamline the download requests of any set of assets and manage access rights to assets.
Adobe Experience Manager (AEM) Sites –
Adobe Experience Manager Sites help speed up content creation, making it consistent and personalized for each customer. It includes an AEM content management system to create and manage your digital experience across all channels with automated tools and AI assistance that make scaling effortless.
Some of the key advantages of using AEM Sites are:
Controlling all mobile sites and responsive designs from one common platform.
Managing multi-sites, i.e., sites specific to locations and languages, from a central system.
Integrating ERP, PIM, and other systems with eCommerce platform using AEM Site tools.
Providing a unified digital experience across devices (desktop/laptop/smartphone).
AEM Instances –
An AEM "instance" is essentially a copy of AEM running on a server. AEM installations usually involve these instances to be run on a single machine or separate machines.
Deployment Scenarios –
AEM Author: The Author instance is used to create, edit and review content, and to administer the website. Once the content is ready to go live, it is published on the application in the future. The instance is located inside the internal network of the organization's firewall under full protection.
AEM Publish: The AEM Publish instance is used to make the designed application available that serves the published content to the public.
AEM Dispatcher: The Dispatcher is another instance used in AEM that caches web pages produced by the publish instance to improve performance and also, handles instance security and load balancing.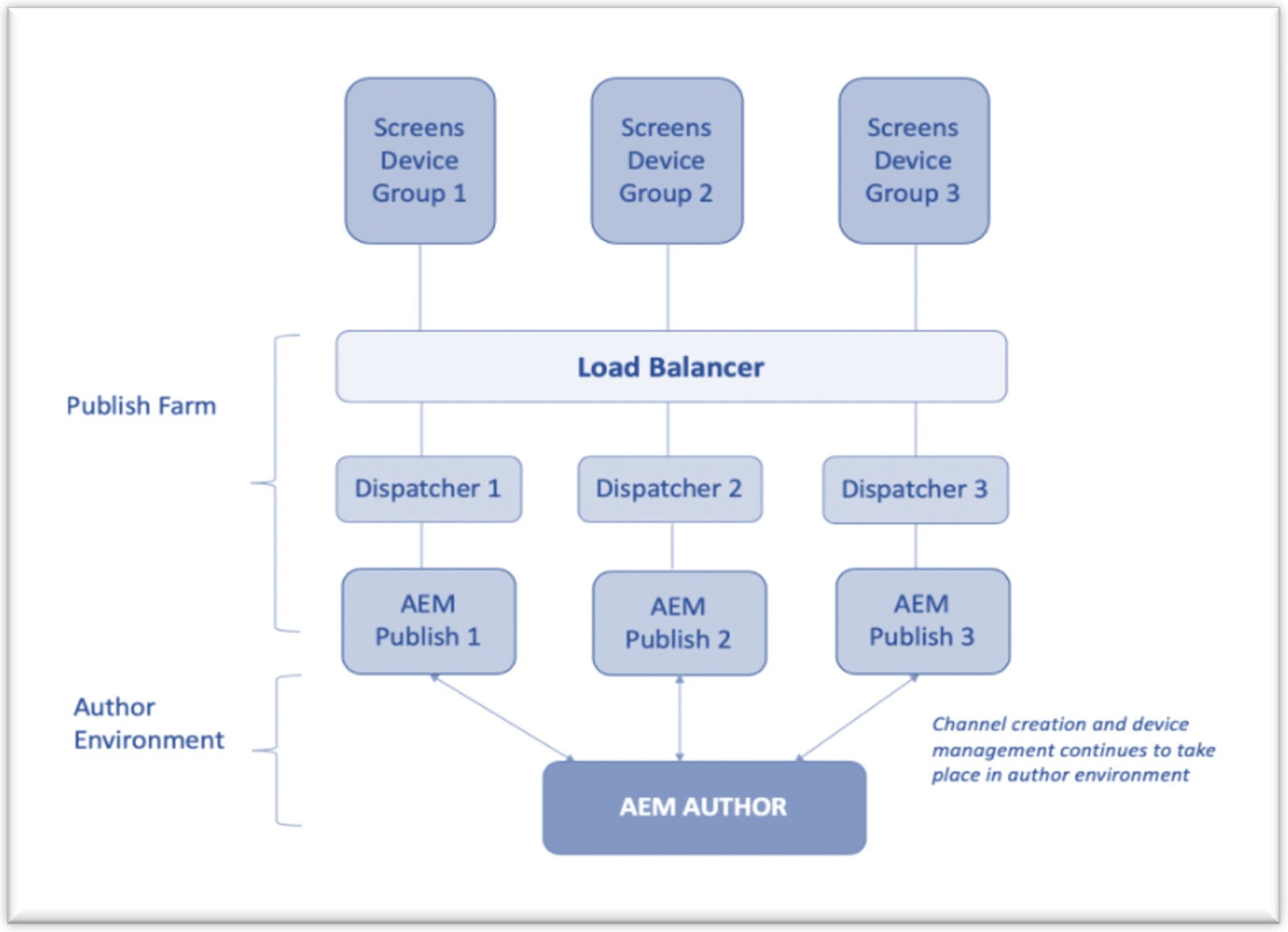 Impelsys is a hands-on Adobe Experience Manager Expert that can help you design, build and deliver a seamless digital experience and drive customer engagement. With our Adobe Experience Manager services, get the best of fully integrated CMS, DAM (Digital Asset Management), Digital Enrolment, and AEM Cloud Integration of your websites for a cohesive digital experience.
If you'd like to learn more about Adobe Experience Manager, get in touch with a member of our team to arrange a consultation.