Investment into the Fintech sector has grown in significance in recent years. Globally, the value of investment in Fintech companies amounted to approximately 112 billion U.S. dollars in 2018, which was a record high for the sector. The annual value of global venture capital investment in Fintech companies in digital transformation is ever increasing and has doubled between 2017 and 2018, though it fell slightly in 2019.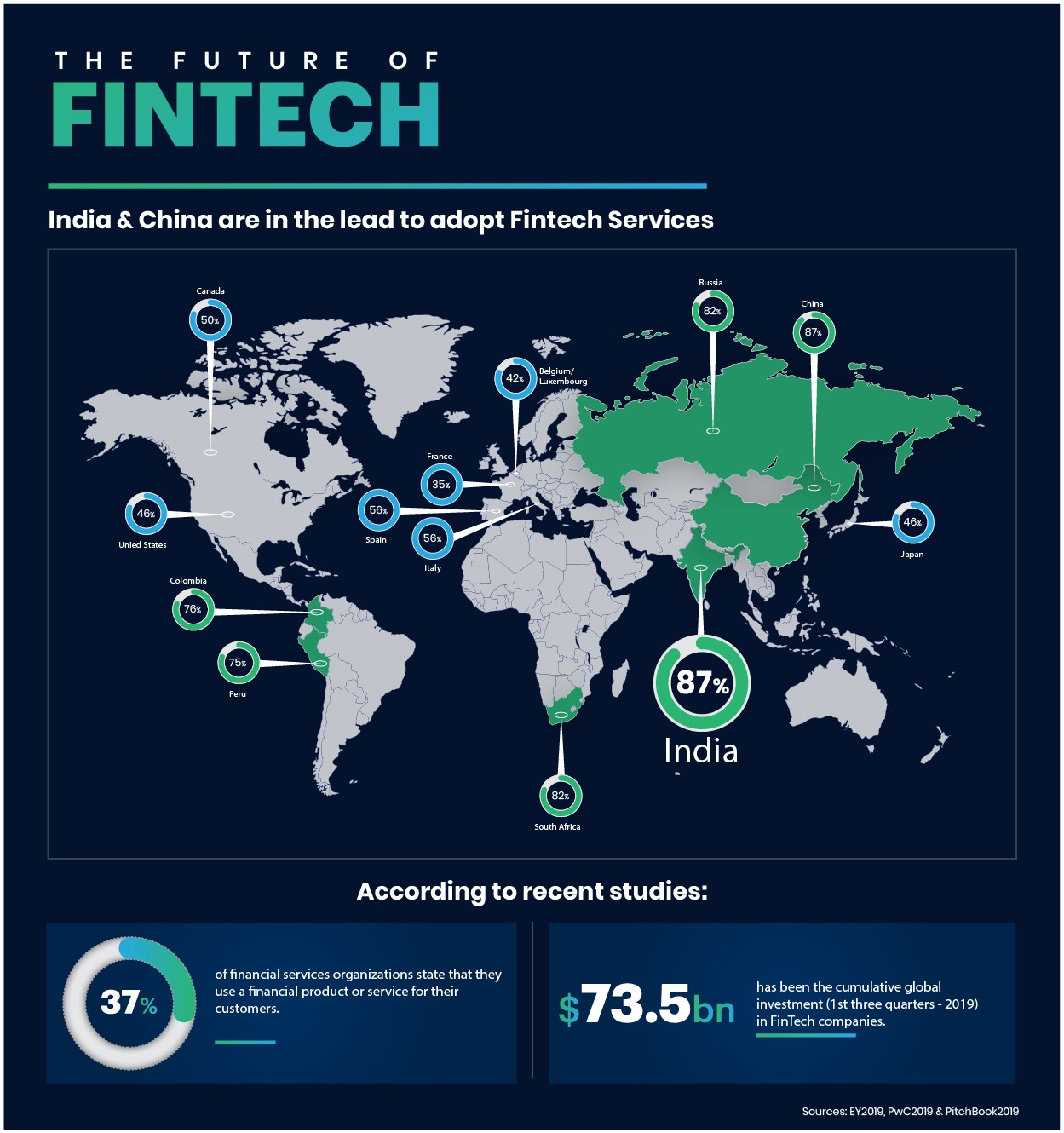 Customers today like to experiment with the new services offered by the Fintech players especially when it eases their banking needs. They would like to spend smart, track their expenses consciously and use easy applications that fulfil all their requirements instantly on-the-Go. Tedious and time-consuming (where time has become a scarce resource) steps involving registration, approval for simple transfer annoy them and a visit to the bank just for the signature will further more add to their frustrations.
Innovations in the Technology industry have been the catalyst behind fostering business growth. Technology has helped enterprises be it large conglomerates or small businesses to stay competitive and sustainable in this fierce market rather than becoming obsolete in this rapidly changing 21st Century. Fintech players have been growing in massive numbers attracting considerable entrants to their market every single day.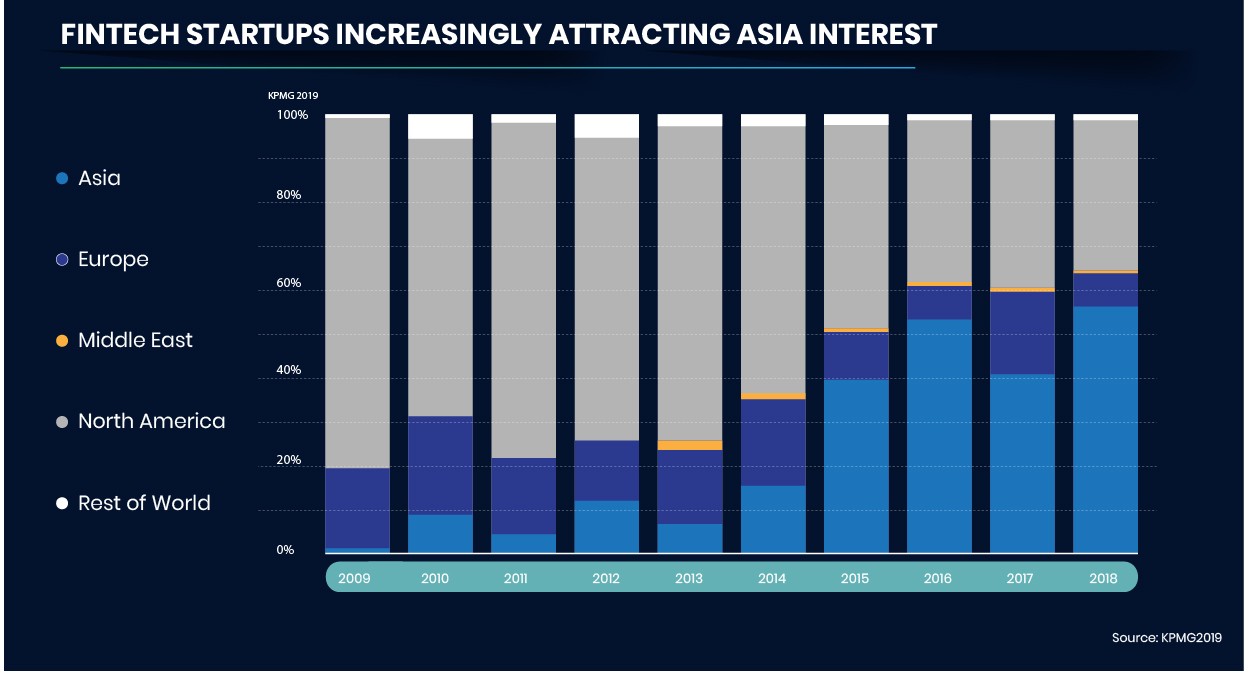 Today Fintech develops innovative technological solutions in areas as online and mobile payments, big data, alternative finance, and financial management, offering even more simplified services that give access to a variety of value-added services and quicker solutions. With the advent of Smartphones which undoubtedly have become the tool to manage one's finances, banks offer their services on API platforms. Such applications are easy to use, and there is a constant improvement to make the technology user-friendly with advanced safety and security.
Be it shopping or saving, transfer or receive funds, it all happens in real time.
There also exists considerable numbers of Personal Finance apps that make life a lot easier and more surprisingly give better results than the traditional complications that are involved in the banking parameters. When it comes to availing loans, there has been an ever-increasing number of online lenders available in the marketplace today, offering better interest rates that challenge the traditional loan options offered by the traditional brick-and-mortar banks. Also, there exist a number of apps that help one find the credit scores to the extent even for those who have had bad credits, lenders are willing to offer loans tailored made to fit their repaying capacity.
Fintech is levelling the Playing Field in the Financial Sector:
It's no surprise that the past five years, digitally-enabled financial technology services have delivered convenient and way cheaper access to financial services to millions of consumers, and the Pandemic just added to the rigour.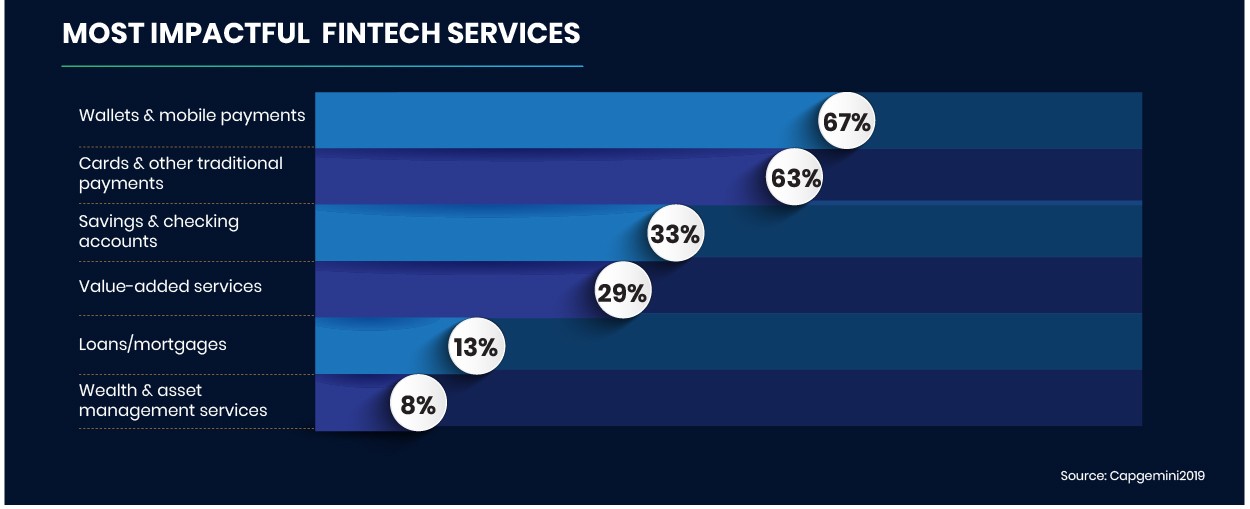 Few reasons drawing consumers towards using Fintech are: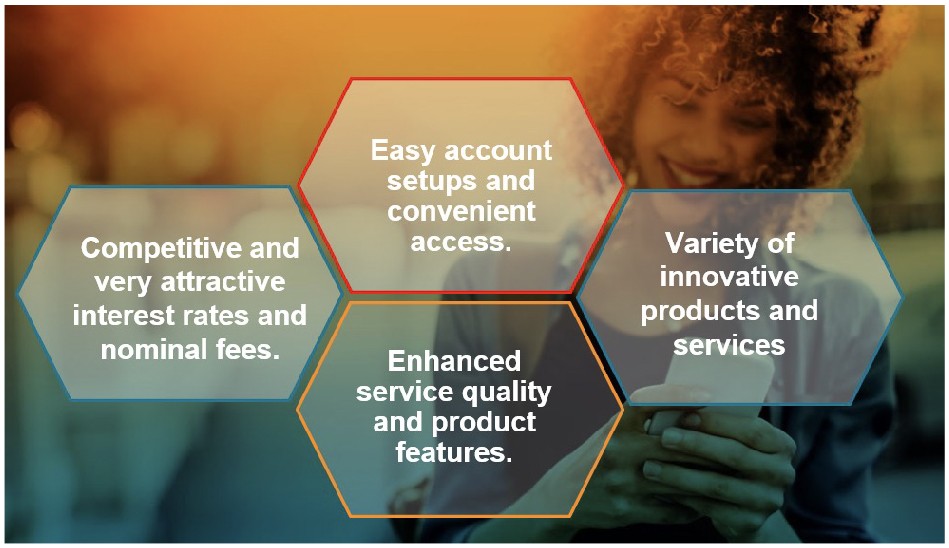 This new age implementation of technology is democratizing financial services for the masses, which certainly is a strong contrast to accessing them through traditional brick-and-mortar institutions.
How can we help?
Creating an outstanding and rich feature-built Fintech solution, with excellent functionality and a high level of security, requires a lot of experience and dedication. Not all companies/start-ups can put together a strong in-house team to build an app. Thus, more and more companies choose to outsource financial technology software development to experienced Technology Partners, leveraging their rich knowledge and proven best practices to get well-functioning and user-friendly applications.
A Technology Partners experienced team of professionals allows you to start developing your application immediately eliminating the hassles of owning the recruitment, training of new employees, as well as on vacation payments which account for hefty budget spends if one had to do it on their own. Partnering with a Technology Company like Impelsys allows you to significantly reduce costs in the long run, saving on operating costs and, at the same time, achieve your goals and complete tasks quickly and efficiently.
Impelsys has helped established Fintech companies & the new age Fintech Start-Ups to build POC's, assisted them launching builds to test new markets, leveraging our experienced business model of accelerated programs and agile methodologies ensuring Security and Regulatory Compliances in the Financial Sector are not compromised.