ISO 27001 is the international standard created to serve as a framework to help organizations implement, maintain and continually improve information security management systems (ISMS). This is a framework of policies and procedures that becomes the norm for best-practice information security which includes all physical, technical, and legal controls involved in an organization's information risk management.
Why ISO 27001?
Many organizations strive to achieve ISO 27001certification to meet with the various regulations and corporate governance rules around information essential security. With the growing increase in cyberattacks across the world, and demand for protecting personal information, it is imperative for organizations to adopt innovative and rigorous procedures to protect their most valuable information.
Achieving accredited ISO 27001 certification shows that all members of organization are educated in information security, organization is dedicated to following the best practices of information security and committed to protect the organization's information from potential security threats.  This increases trust & confidence from customers.
The global spread of COVID-19 has generated numerous privacy, data protection, security, and compliance problems in the market. These challenges are driving the need for ISO 27001 security standards for organizations.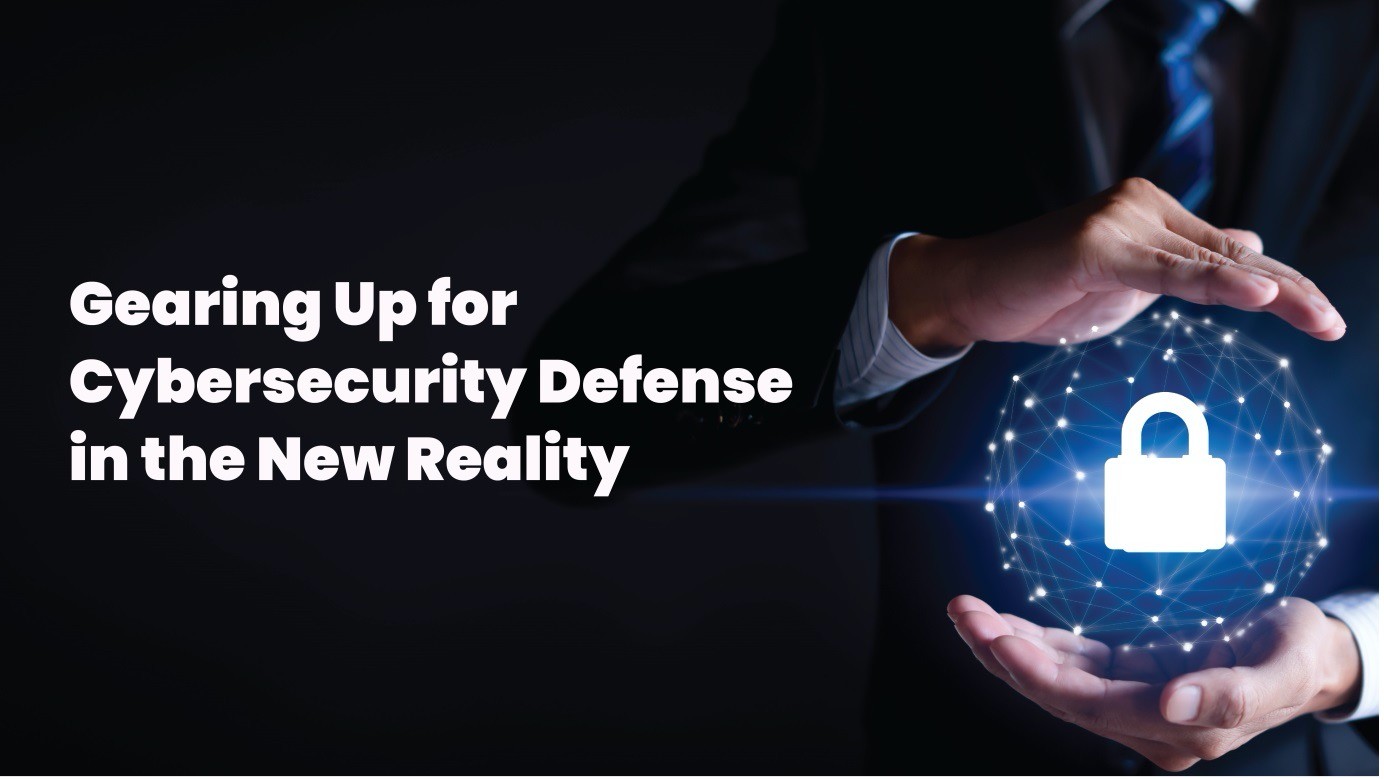 What is ISO 27001?

It contains set of security controls that are recognized globally for managing risks to the security of information and help organizations to implement an effective information security management system (ISMS).
ISO 27001 provides a set of standardized requirements by using a top down and risk-based approach. It provides a checklist of controls that should be considered in the accompanying code of practice to identify sensitive or valuable information that requires protection, determine the various ways that data could be at risk, and hence allowing organizations to implement controls to mitigate each risk.
An information security management system (ISMS) is a set of policies and procedures that includes all legal, physical and technical controls involved in an organisation's information risk management processes to protect the confidentiality and integrity of assets from cyber threats and vulnerabilities. To ensure effectiveness, organisations are required to apply these controls appropriately in line with their specific risks.
ISO 27001 has 114 controls in 14 groups and 35 control categories ensuring all the information covering people, process, supplier, vendors, and technology are safe and secure against threats!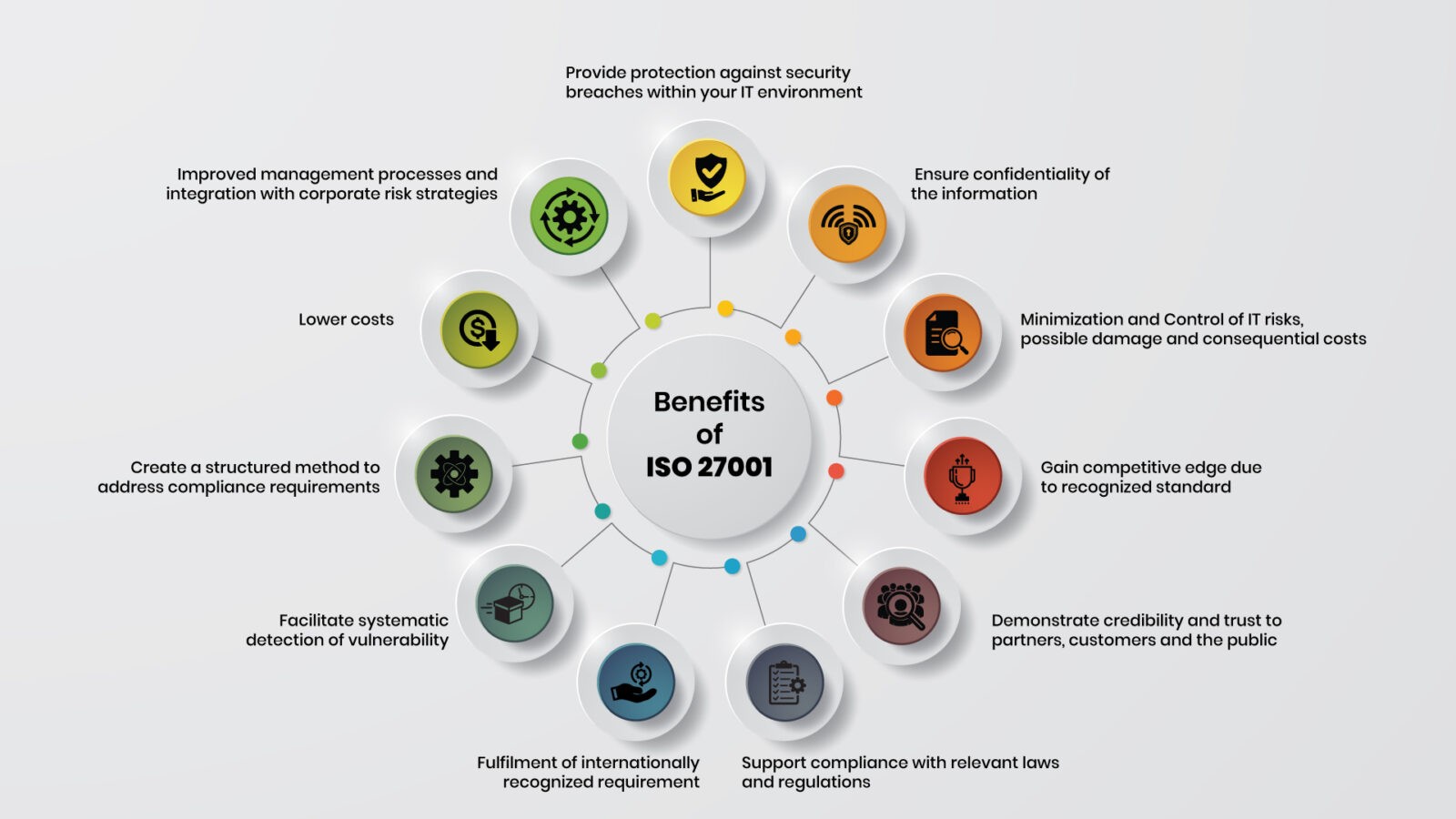 ISO 27001 – Comprehensive Compliance Coverage
Effective implementation of ISO 27001 in the organization strengthens the privacy & security controls that are in place for other standards also such as SSAE 16, SOC 2, HIPAA / HITECH, GDPR and PCI DSS.
ISO 27001 provides organizations that can work in the global market, this means ISO 27001 implemented organizations across the globe can work together in a common language, lowering cross-cultural barriers and increasing trust.
Benefits of ISO 27001
Here are few benefits of ISO 27001 implementation:
Provides Assurance to Existing Customers and Win New Business:
Achieving ISO 27001 certification proves the commitment of an organization to meet the highest standards of Information Security to customers and provides a guarantee to help build trust and retain existing customers. Obtaining the ISO 27001 certification for the new clients also demonstrate that the information security management process is in place, and hence helps the new clients to build trust.
Improves the Information Security:
ISO 27001 is a standard that highlights Cyber Security. It helps in providing organizations with actionable information to define data security measures and responsibilities to improve information security strategies and serve as a guide for the future to mitigate security breaches.
Ensures Implementation of Best Practices and Strategies:
ISO 27001 certification provides clear guidelines to create a well-defined framework for Information Security management processes and key operational elements. Best practices related to keeping IT systems up to date, anti-virus protection, data storage, back-ups, and IT Change Management is clearly stated under this standard that keeps the organization secure and resilient from cyber-attacks.
Establish Compliance with Commercial, Technical and Legal Requirements:
ISO 27001 certification helps organizations to build a secure firewall to avoid breaches of legal, statutory, or regulatory obligations related to information security. This ensures that the organizations stay up-to-date with required documentation, legislation, and regulation in compliance with legal and contractual requirements.
Continuously Monitor and Mitigate Risk:
ISO 27001 set guidelines involving asset identification, existing control identification, and risk assessment to help organizations create strong, tested processes and policies for information protection and security.
The organizations need to maintain a systematic approach wherein continuous monitoring should be practiced as it is easier to detect potential weak spots and stop breaches before they affect business.
Facilitates Long-term Success:
One of the long-term benefits of ISO 27001 certification is the guided ability it renders the organizations to grow and prosper in the rapidly changing business environment. It helps in future-proofing the business against the constantly-increasing security threats.
ISO guidelines help organizations to keep systems in place for careful monitoring, planning, and quick breach realization to reduce the cost and damage caused by information breaches, thus minimizing the losses. ISO 27001 framework facilitates businesses to automate their Information Management System and define each step of the process thereby realizing growth opportunities and serving customers for a long period of time.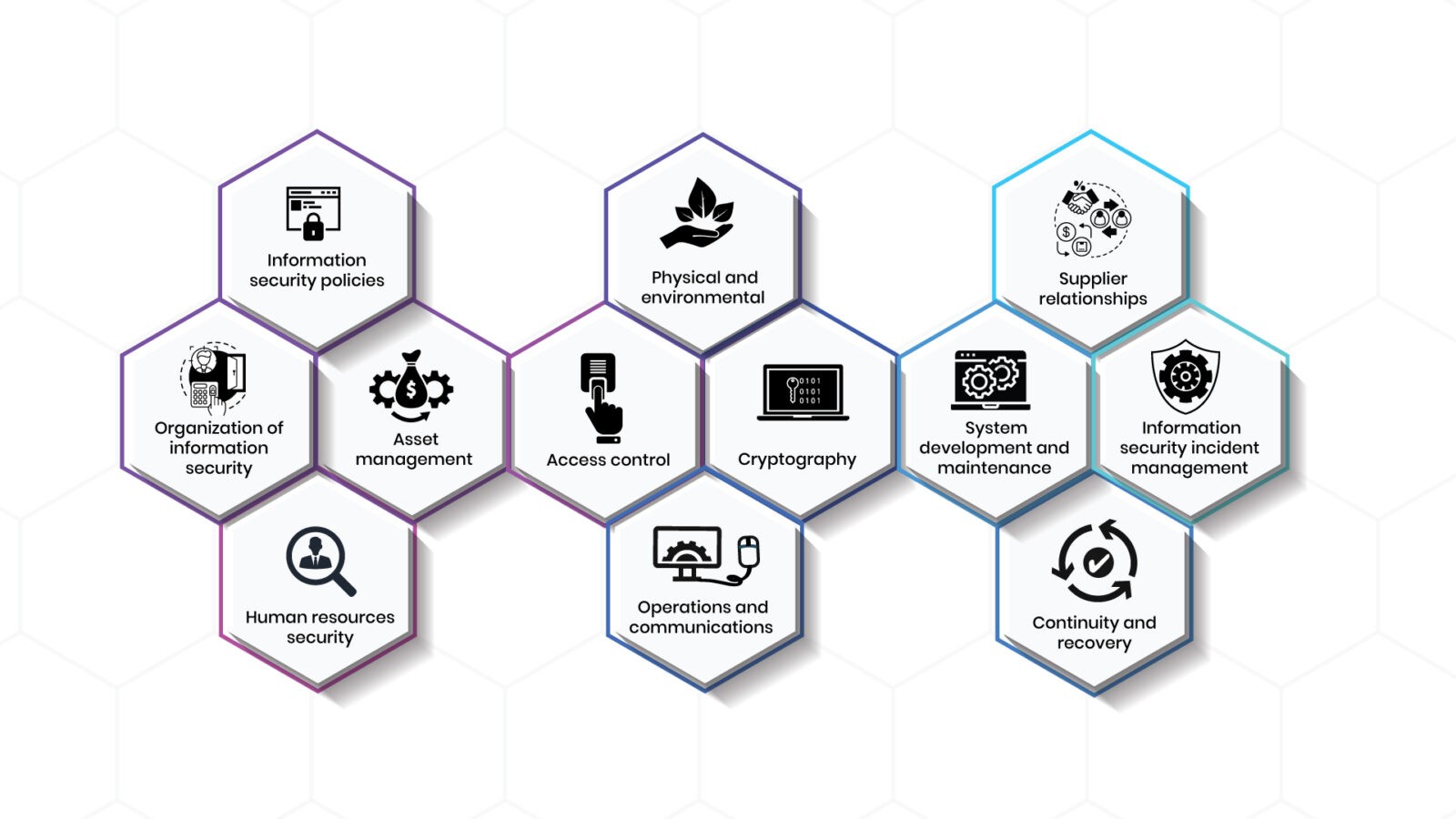 Conclusion
The benefits of ISO 27001 are significant and it plays a vital in improving information security management of an organization. Its true success lies in its alignment with business objectives and its effectiveness in realizing those objectives to ascertain the policies, processes, and controls that are designed to protect the information in all its forms, helping organizations to manage the data they collect and overcome the threats they face.
[/et_pb_text][/et_pb_column][/et_pb_row][/et_pb_section]