Recent years have witnessed an accelerated pace of technological progress and has impelled innovation to go beyond natural settings, into the artificial environment of simulations and virtual labs. Leveraging such labs and  innovation centres, can offer users the opportunity to  explore a variety of 'what if' scenarios and observe the effect on the output by altering the input. It also enables the users to keep up with the technological developments of this digital age.
In their early days, virtual labs focused on monolithic on-premise applications, streamlining development, and operational processes. However, as cloud computing has become mainstream, cloud-based labs have become increasingly in demand for its development and testing of complex SaaS applications at cloud scale and speed.
A virtual lab simulation is a learning experience that essentially simulates an authentic laboratory. Virtual labs emphasise a hands-on learning experience and allow its users to perform real-world scenarios and experiments online and explore concepts and theories online. Though virtual labs are a recent innovation they have gained momentum as a systematic tool used to train both employees and as well as clients.
Another advantage associated with the use of a virtual lab is that users can easily access various experiments regardless of time or place considerations, thereby eliminating infrastructural or technological constraints, ensuring a more consistent learning experience. Most importantly customers can effortlessly set up environments, scale on-demand in a cost-effective manner, globally collaborate across distributed teams, and much more.
Benefits of Implementing Virtual Labs: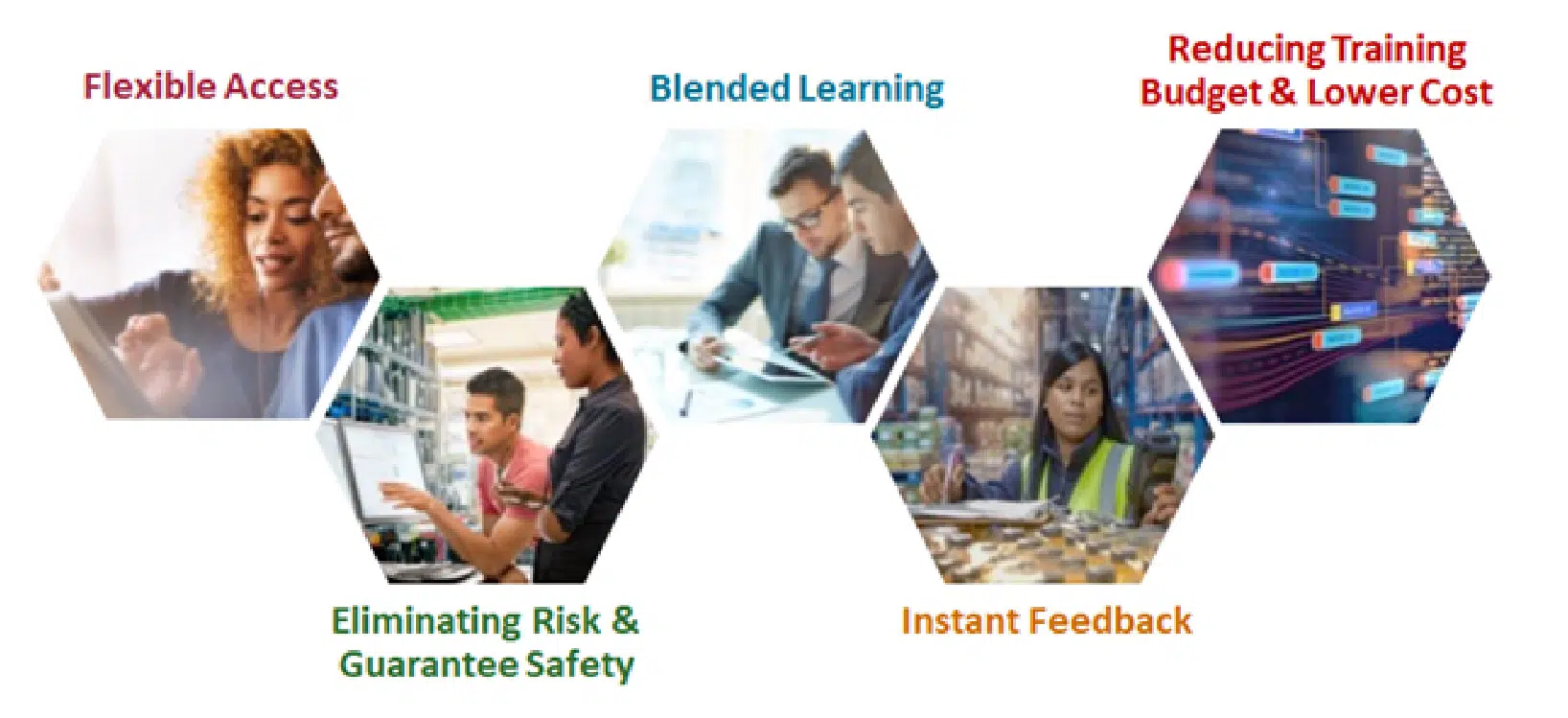 Flexible Access – Virtual Platforms offer a greater degree of scheduling flexibility. As long as the user has high-speed internet, virtual training labs are accessible from any device, anytime, wherever they are.
Eliminating Risk and Guarantee Safety – It enable to build real-time environments and situations, allowing users to test and learn without severe consequences.  Users can therefore, practice in an interactive virtual lab environment before being exposed to real-life work conditions.
Blended Learning – Virtual labs provide an immersive learning opportunity where users can apply what they have learnt and practice as many times as they want. Such an environment encourages information retention and builds efficiency. The sessions offered can be customisable, which evolves as the user improves and retains, thereby enhancing their learning experience.
Instant Feedback – Experiments no longer have a "one chance" option; anything learnt can be analysed & tested. The organisation can easily compare and provide effective feedback once the training is completed.
Reducing Training Budget & Lower Cost – Utilising Virtual labs further help minimize bottleneck courses with low demand, by increasing section offerings with lower personnel and equipment costs.
The Future is Bright…
Virtual labs are relatively new; however, they are here to stay. These labs are a powerful, cost-effective, and flexible way to prepare workers to learn for real-life situations – which is the whole point of training.
Continued learning and enhancing efficiency are staples for any company worth it's salt. As technology and AI continue to further integrate into our lives and our work, through a virtual lab environment – absorbing material quickly, optimizing the application, and streamlining workflow directly, we can anticipate more significant improvements and changes down the road.
Contact us for more details marketing@impelsys.com